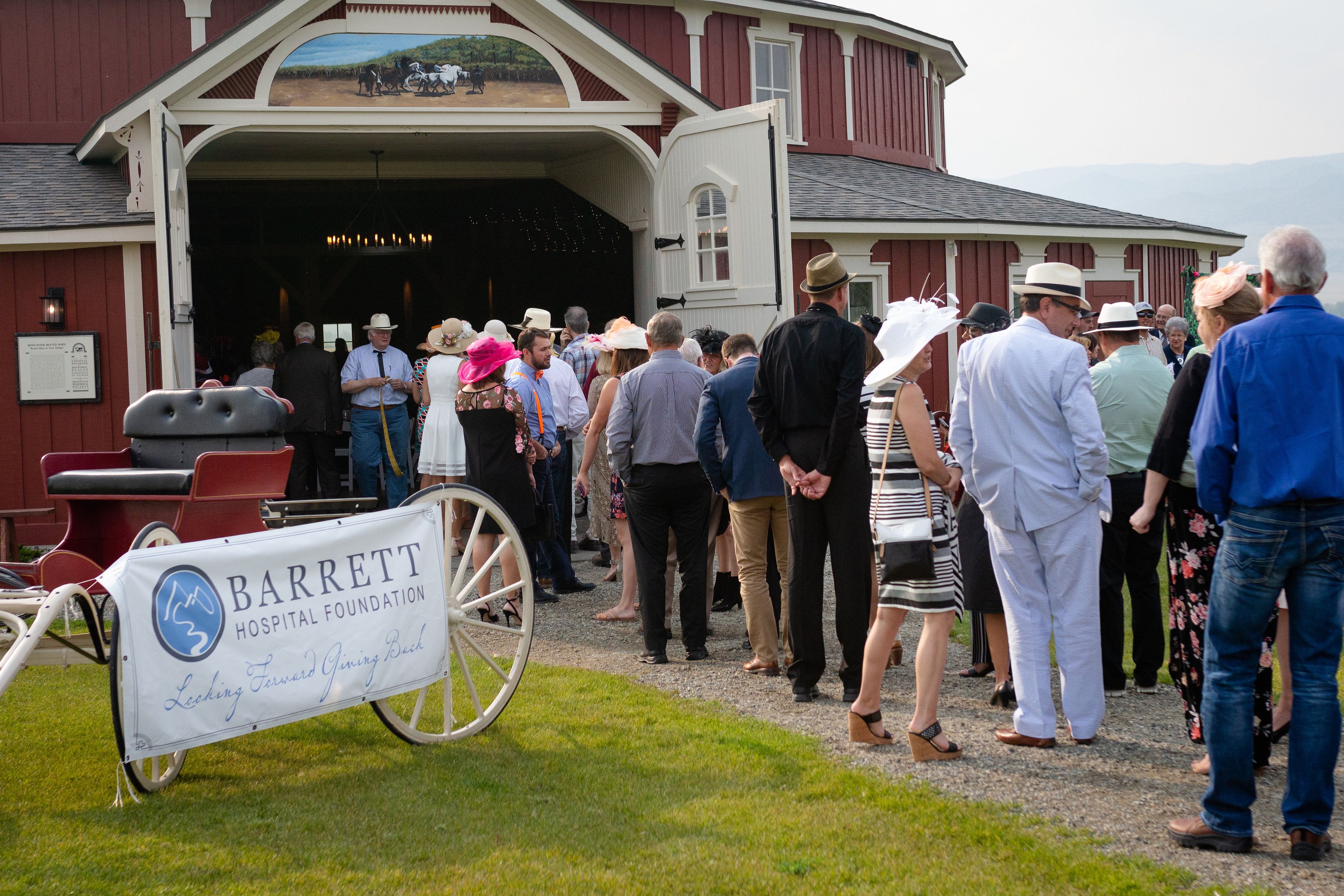 BHF Equipment and Technology Endowment Fund Looking Forward, Giving Back
On the evening of August 25th, Barrett Hospital Foundation kicked off the foundation's Equipment and Technology Endowment Campaign with a very special gala. 
This endowment will serve to maintain Barrett Hospital and Healthcare as a modern healthcare facility in terms of equipment and technology, which is good news to the communities it serves. 
Southwest Montana draws a wonderful variety of people to the banks of its' rivers.  Ensuring access to new and enhanced equipment and technology now, and for future generations to come, is a critical element to the survival and growth of the community that we love.
Along with quality education and hard working local government, healthcare is a critical pillar of a robust and desirable community, and we don't take this responsibility lightly.  We live, play, and work here, we raise our families here, and we must continue to support it in every way possible.  
The fundraising goal of this endowment campaign is one million dollars over two years.  We are asking for your help to achieve this goal.
* The Montana Tax Credit for Charitable Endowment gifts offers a unique tax credit incentive to Montana taxpayers of up to $10,000 per year by making a qualified charitable contribution to a qualified endowment like Barrett Hospital Foundation's Equipment and Technology Endowment Fund.  For more information on this Montana Income Tax Credit, call Executive Director Brooke Erb @ 406-683-6737
** An endowment is a financial asset created by a donation made to a non-profit in the form of investment funds or other property with a stated purpose.  This endowment is designed to keep the principal amount intact while using the investment income from dividends for charitable purposes.  A licensed financial advisor will manage our endowment fund.